Day 13 - Getting closer and closer to REAL CODE (yay)
July 29, 2015 15:03 UTC Team Alster Hamburgers [2015]Subscribe to this teams's activities
We had another session with coach Klaus on Rails and, specifically, the LEAP app to see if the files we identified are really the ones we should focus on (and to find out if we missed anything else that we might break if we change them)
We also estimated (based more on gut feeling than experience, so let's see how far off we were! :D) how long each story will take us. (For now, we said the first five stories will take 2.5 weeks. Are we too optimistic? Time will tell... soon!)
To get through the post-lunch slump, we worked more on kanban decorations: Now we also have a box that will hold all our completed items from the kanban board (and it will be opened at the end of the Summer of Code to look back on our progress).
We discovered this morning that we'll have to work with .haml files, so we spent some time with tutorials on HTML (Aya) and HAML (Anke)
We're all set for the upcoming conferences! And started thinking of our lightning talks. We also booked our spots for some cool Eurucamp activities on rubyweek.org. Yay!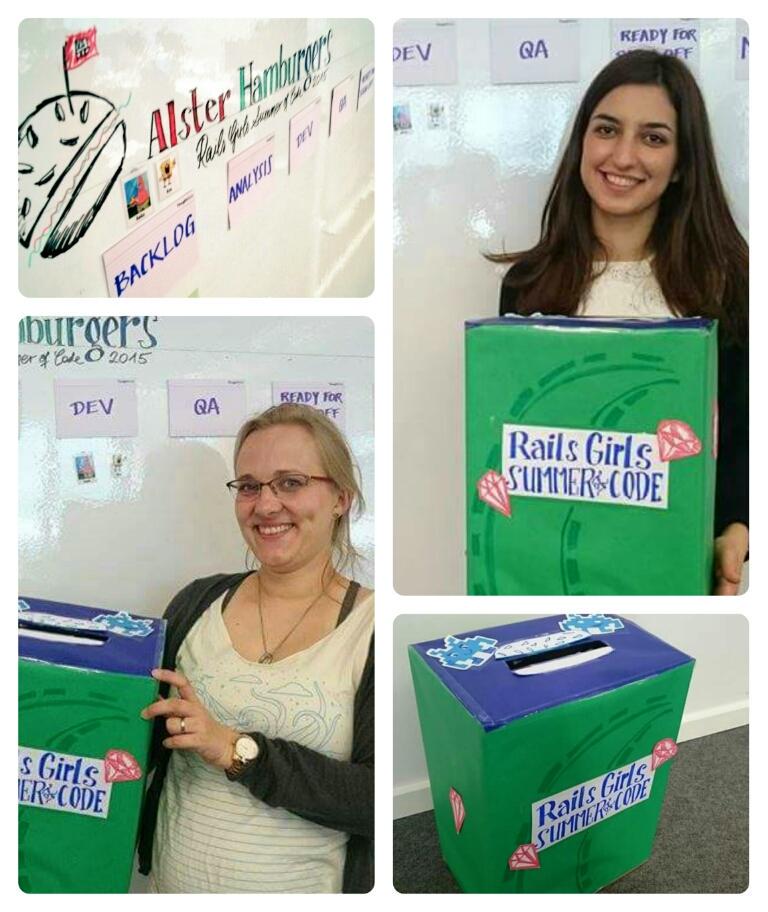 Comments
You must be logged in to add a comment.