Day 5 - GirlsCodersWarsaw (RubyClerks)
July 7, 2015 14:01 UTC Team GirlsCodersWarsaw [2015]Subscribe to this teams's activities
A morning standup with coaches sum up our previous day and made plans for futher work. New issues are coming!
Anna: I started with a quick review of adding and updating records to the database. Then I made first commit in the project! I pushed my app to the github in order to fulfill my first issue. Actually I made a first branch on my project and made a pull request in order to merge it if it's finished. Learn about adding files to .gitignore and some useful commands on git, like removing files and folders, changing branch to work on, adding a new remote. I also put some validations to the model after learning about it.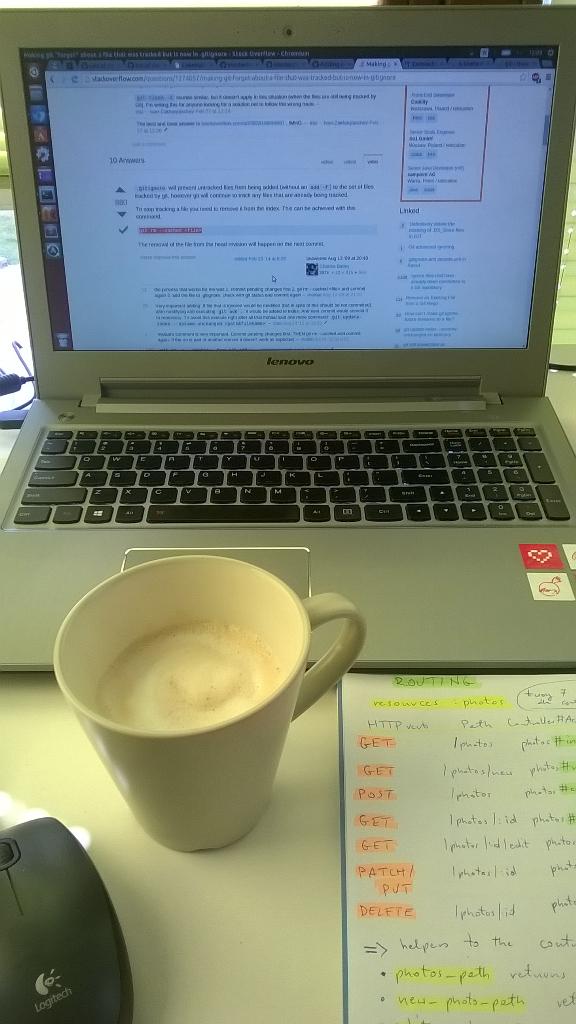 Basia: I had to clean up in my branches - now everything is clear and bright! I was reading about javascript and jquery functions which I used yesterday to be sure I understand it.
And we have a barbecue with our coaches in the evening today!
Comments
You must be logged in to add a comment.