Day 65: Serving our last burgers...
October 14, 2015 11:13 UTC Team Alster Hamburgers [2015]Subscribe to this teams's activities
Day 64 was spent with a lot of git wrestling (it resists my friendship until the last moment!) and some refactoring.
And now day 65 is actually the last day of the summer of code, and it still seems incredible how quickly three months have gone by!
I'm a bit nostalgic now - the kanban board all cleaned (save for our logo), the box emptied (quite amazing - I didn't expect the stack of finished user stories to be quite so big! Yay!), first good-byes said.
And some last pull requests sent (and merged! Yay, again!), git battles fought - and actually, our previously two-column backlog lane was now down to six small cards, some of them only humble P3s. So overall, our feature is pretty much complete and rolled out and, what makes it even more exciting, already has some real live users AND may mean that a completely new email provider will soon start using Leap because they had been waiting for invite codes to be real. (Another yay!)
So I'm pretty happy - not too many loose ends left behind, some happy users, and a content team (see a last team picture below!). My goodbye cake has already been eaten, and I'm full of happy RGSoC feelings. <3
Thank you to everyone who made this so great! Coaches, mentors, supervisors, organizers - these were really wonderful three months. :)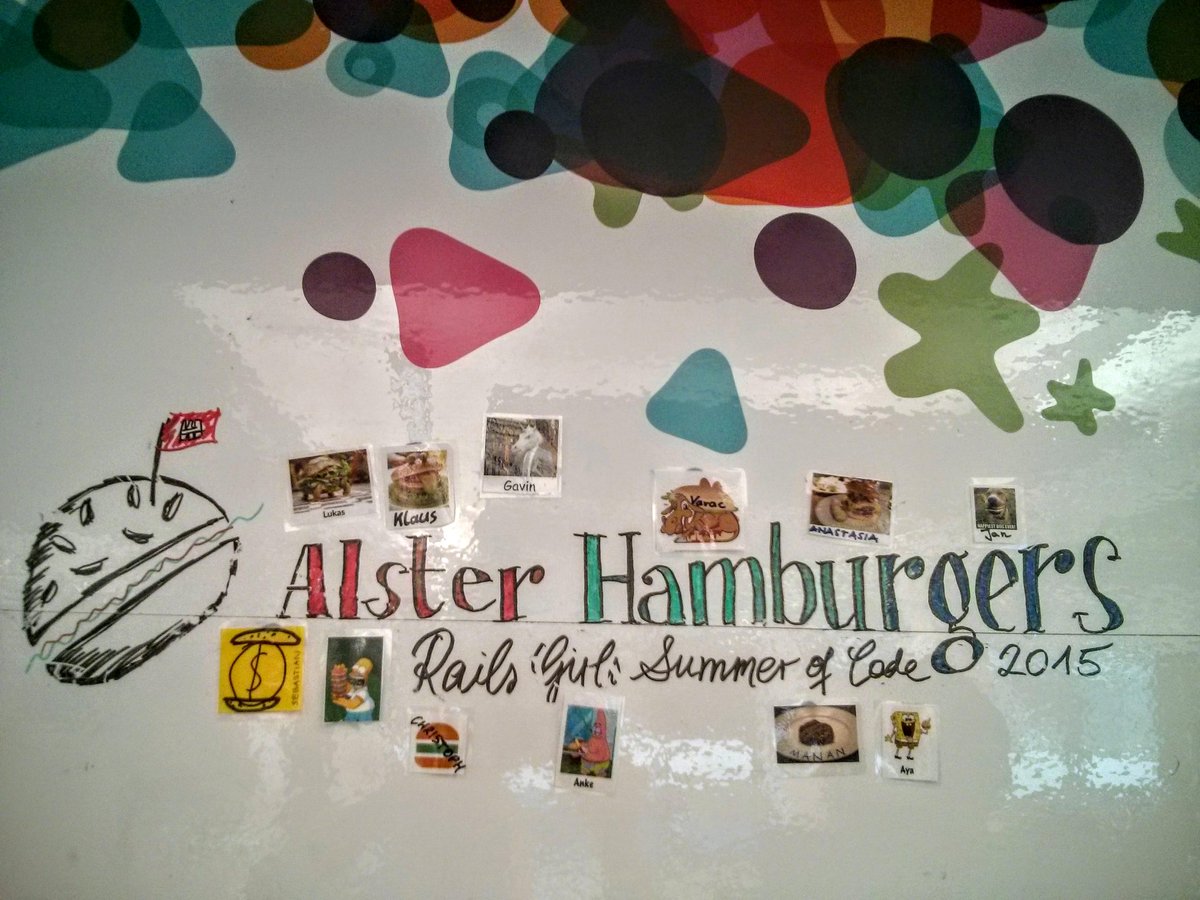 Comments
You must be logged in to add a comment.