Day 60: Thursday
September 25, 2015 08:01 UTC Team Tessie [2015]Subscribe to this teams's activities
Our final Thursday! This makes us both very sad.


Today we worked on various loose ends. Our mentors are all having ever so much fun at RejectJS and JSConfEU this week so we haven't been working as closely with them as we have been all summer, which is really driving home that things are winding down and the end is nigh :(
The wonderful Flaki (who we know from his talk and workshop at otsconf this past August) made sure we were represented at RejectJS. (In marzipan form, no less!)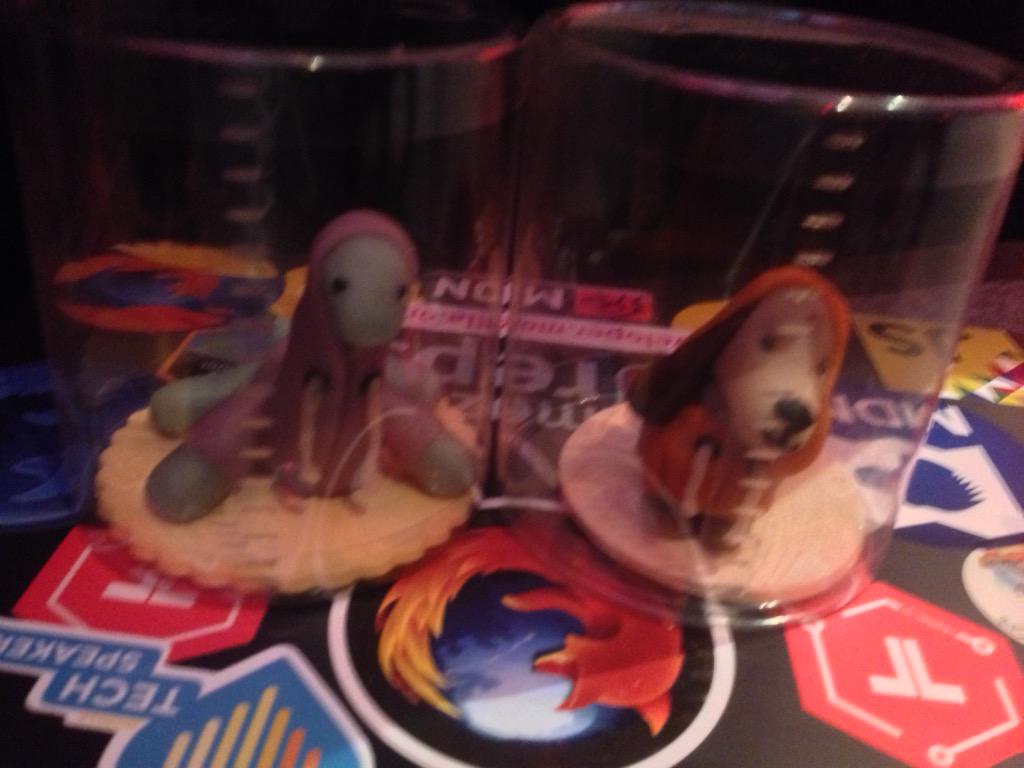 Comments
You must be logged in to add a comment.